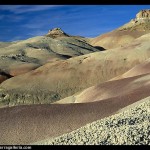 Bentonite crusher machine and bentonite grinding mill from Joyal are famous. For crushing bentonite, you can choose the jaw crusher which is most widely applied in the mining quarry industry. Jaw crusher can be used as the primary crushing equipment. If you need smaller bentonite, you can choose secondary crushing or tertiary crushing. Cone crusher and impact crusher are star secondary crusher machine which can also be used as tertiary crushers. Before crushing the bentonite, it's unnecessary for the weathered raw soil.
Raymond mill is usually used for bentonite grinding. Usually the Raymond mill with 4R or 5R is chosen as bentonite grinding mill. The final size can be up to 200 meshes.
For bentonite quarry crushing, we advise you to design exact crushing and screening plant which is close to your situation. Here you can chat with our online services and them what you need. You will get your answer quickly. There is also other method for you, such as you can tell us your demand through fill in the enquire form. However, the former is faster. Welcome to choose Joyal Mining Solution.