Granite is one kind of igneous rocks formed by the condensate of magma below the surface. The main component of granite mine is quartz, feldspar and mica. The crushed granite rocks also can be used as cement or to fill dam. In addition to being used as advanced architectural decoration engineering, the hall ground, granite mine is also the best material choice for outdoor sculpture. [see granite crusher]
Granite Rock Crushing Plant
Granite Rock Crushing Plant consist of cone crusher, vibrating screen, belt convery, vibrating feeder. Detailed information you can click below to chat with us.
Granite Rock Crushing Process: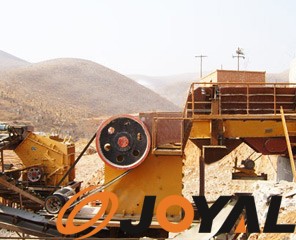 Big granite materials are fed to the jaw crusher evenly and gradually by vibrating feeder through a hopper for primary crushing. After first crush, the material will transferred to cone crusher by belt conveyor for secondary crush; the crushed granite materials will then transferred to vibrating screen for separating. After separating, the parts that can meet standard will be transferred away as final products, while the other parts will be returned to cone crusher, thus forming a closed circuit. Size of final products can be combined and graded according to your specific requirement.