Impact crusher, referred to as impact crusher, commonly known as sand making machine, is an international advanced level of high energy and low energy impact, its performance plays an irreplaceable role in various ore fine broken equipment.
In the domestic and international production and construction, due to the shortage of natural resources, in order to reduce the damage to the environment, the state strongly supports the artificial sand making industry, using sand and gravel to produce high quality sand for the construction needs.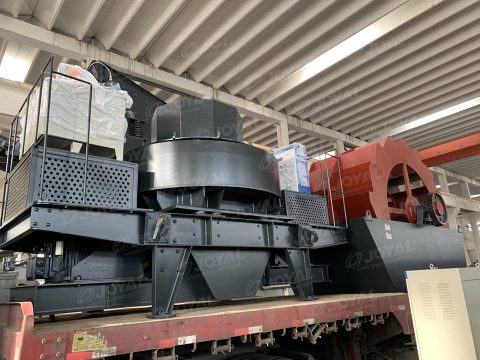 The impact crusher is a new type of high-efficiency sand making equipment. The equipment has strong crushing ability to ore, the produced ore has perfect size structure, the utilization rate of ore is very high, and the mechanical properties and safety performance of the equipment itself. The stability has reached a high standard, and the equipment uses high-quality steel to ensure the service life of the product and the stability of the performance of the product.
In the current energy conservation and emission reduction advocated by the world, the impact crusher has also achieved energy conservation and environmental protection, and the need for sustainable development.