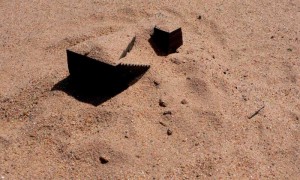 Manufactured sand is mainly used in construction industry. The increasing insufficiency of natural sand makes manufactured sands more and more important. Manufactured sand is also called artificial sand, which was produced by crush the cobble stone or other stone into sand by sand making machine in sand production line. As the basic materials of concrete, cement mortar of architectural sand, Successful application of artificial sand is an indisputable fact that a large number of engineering practices (including the Three Gorges Project) has demonstrated the possibility and necessity of using sand.
Manufactured sand production plant
Regarding of detail condition, two kinds of techniques are usually adopted in producing manufactured sand, dry way and wet way. Both methods can produce high quality manufactured sand as concrete aggregate. Especially, the dry way can produce not only the manufactured sand used in SMA road surface, but also the powder used in asphalt concrete.
The manufactured sand production plant consists by vibrating feeder, jaw crusher, impact crusher, sand making machine, vibrating screen and belt conveyor and other mining crushing equipment. According to different process requirements, various types of mining equipment can be combined to meet the technological requirements of different customers.
Firstly, the stone was broken by primary crushing equipment such as jaw crusher, impact crusher, then, the coarse sand grain was transported by belt conveyor to secondly crusher such as cone crusher for further crush. Then the broken small stone can be screened out the two major sands via vibrating screen, one kind can be transported to sand making machine, the other will be crushed again.
The small stone will be made into manufactured sand by sand making machine, after washing by sand washers(optional), the final artificial sand was made.
Core equipment for manufactured sand production line is sand making machine such as vsi crusher, vsi5x crusher etc. There are three generations of sand making machine produced by our company and each generation has a superior performance and better economic benefits than its previous one.
vertical shaft impact crusher suitable feed size is required thus primary crushing and secondary crushing is necessary. Vertical shaft Impact crusher has a high energy consumption and water is necessary for manufactured sand production, which the customer should keep in mind.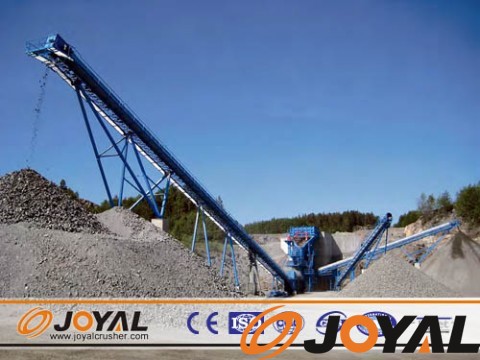 Typical manufctured sand (M-sand) production line are as folloes:
1) Vibrating feeder+ jaw crusher + cone crusher + impact crusher VSI5X +vibrating screen;
2) Vibrating feeder+ primary jaw crusher + secondary jaw crusher + impact crusher VSI5X +vibrating screen ;
3) Vibrating feeder+ jaw crusher + cone crusher +VSI series impact crusher +vibrating screen;
4) Vibrating feeder+ primary jaw crusher + secondary jaw crusher +PCL series impact crusher +vibrating screen .
Main features of manufactured sand
Now most of the manufactured sand are medium, coarse sand, the fineness modulus is of 2.6-3.6 in turbid, particle size distribution even and adjustable, with a certain amount of powder, rough surface, sharp edges.
High strength pumping concrete made by manufactured sand will not block the pump in the process of pumping. The concrete of right use of manufactured sand has large density, impermeability, good freezing-resisting property, other physical properties and long-term durability can use to meet the design requirement too.
Manufactured sand is particularly suitable for the preparation of high strength concrete, high-performance concrete and pumping concrete.