The development of the mining machinery industry contributes to the development of economic construction. Mining machinery and equipment plays an important role in the development of mining, energy, transportation and other industries as an important processing equipment. For this reason, the mining machinery manufacturing industry has become one of the important indicators of China's industrial strength.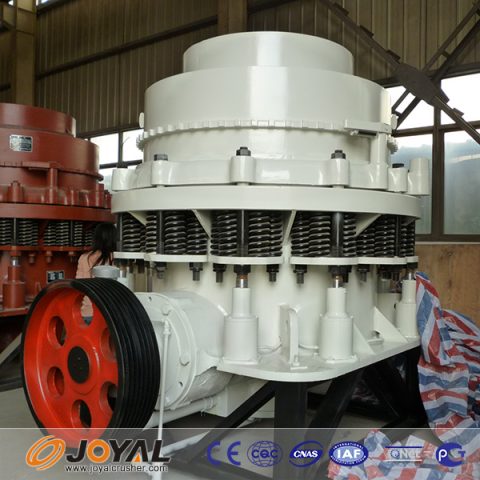 The high-efficiency cone crusher produced by Shanghai Joyal Mining Machinery Co., Ltd. is a modern high-performance crusher based on the principle of laminating crushing and multi-breaking and grinding concept based on the introduction and absorption of foreign technology.
The ZYS series high-efficiency cone crusher, which provides excellent crushing performance in medium, fine and ultra-fine crushing operations, is an efficient and optimized machine based on the PY series spring cone crusher. As a standard equipment for the concentrator, it is especially suitable for the continuous operation of day and night continuous production and high crushing ratio. The material of the crushing chamber is driven by the elastic coupling of the motor, the transmission shaft and a pair of bevel gears to rotate the eccentric bushing, and the broken conical shaft line is rotated under the eccentric bushing to make the crushing wall and rolling. The walls are sometimes close, sometimes away, and the ore is crushed by crushing, striking and bending in the crushing chamber.