Economic development makes the urbanization ever-increased, urban solid waste is also ensued. Joyal Machinery produced mobile crushing plant which solves urban construction waste.
Joyal Machinery is a manufacturer mobile crushing plant , with years of research on the mobile station equipment, the PP series mobile crushing plant has good performance in the operation and it won't be affected by the external environment. Design purpose of mobile crushing station is eliminating the barriers of crushing space, the environment, complex basis configuration.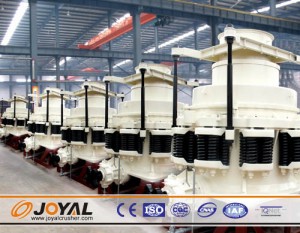 Traditional hammer crusher, roller crusher, jaw crusher machine , impact crusher,cone crushers plant, only into 30 ~ 50mm or less raw material to be broken, so have to be set up in front of one to two Sand rough broken processes. Where there is demand, there will be appropriate where new things to replace, in the sand industry still apply. Joyal Heavy Industries do multiple analysis for the market demand, has successfully developed "VSI sand making station" for gravel crushing, with stand-alone realize the whole gravel crushing production line function.