Ore crusher is used for the processing of ore crushing machinery and equipment, ore crusher in the broken ore at the same time by the reaction from the ore lead to ore crusher will also be no small wear and tear damage, so the Shanghai joyal mining machinery to remind the majority of users In the use of ore crusher at the same time can not forget the maintenance of ore crusher. Ore crusher maintenance and lubricants are closely related to the use of lubricants is critical.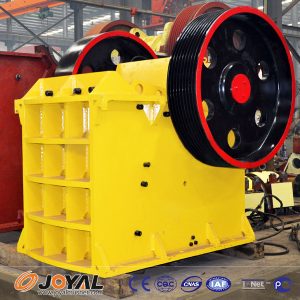 Crushing machinery  in the long period of storage, especially in the production operations, the need for regular lubrication part of the oil or replace the new grease is essential work. Such as jaw crusher equipment, need to regularly replace the oil tank within the tank, can be replaced once every six months. Because the jaw crusher operation of the local environment is relatively poor, resulting in jaw crusher lubricants are vulnerable to pollution caused by jaw crusher lubricating oil deterioration of the situation can not play the role of lubrication, jaw crusher parts The resulting wear is great.
Ore crusher maintenance and maintenance is rigorous, not to say that the oil crusher to do the lubrication and maintenance just fine, ore crusher maintenance also contains many aspects. Broken machinery maintenance is a very serious problem, do not allow a trace of omissions, and check, replace the grease is only one of the aspects only, we have to do is a comprehensive on the ore crusher machinery equipment inspection, maintenance, maintenance , To ensure the safe and stable production of machinery.