Ore crusher is a crushing equipment for large blocks of natural ore in the gravel production line, ore crusher is widely used. In the construction industry, the construction of high-rise buildings need gravel is broken through the ore crusher processing, so the role of ore crusher is very large.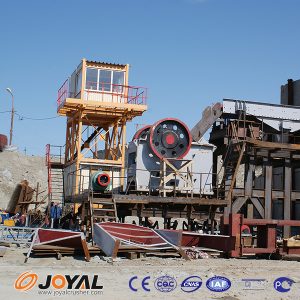 Bearing is very important parts in the ore crusher , in the above shanghai joayl mining machinery simple say the importance of bearing for ore crusher and how to correctly determine whether the malfunction of ore crusher.Here joayl  and we talk about how to correct the ore crusher bearing repair.
Want to repair damaged ore crusher bearings, first of all need to know the ore crusher bearing problems, detailed judgment ore crusher bearing damage,Find out the cause of bearing damage.
When the outer surface of the bearing rust can be erased by sandpaper, and then into the gasoline to clean; when the ore crusher bearing cracks, the outer ring fracture or bearing excessive wear, you need to replace the new bearings.