Mobile crushers are commonly used crushing equipment in quarries, why are they so popular? Today I summarized its advantages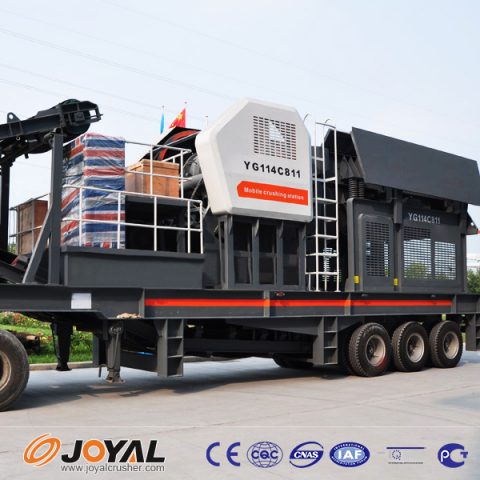 Move
The obvious difference between mobile crushing station and fixed production line is that it can move flexibly and save time. The introduction of the mobile crusher eliminates the complicated steel frame structure and foundation construction of the crusher. The user selects the site and can directly drive the mobile crusher to the site to complete the stone production; at the same time, the equipment is small in size and can also be used in narrow places.
Installation
The mobile crusher is a vehicle-mounted integrated unit equipment, a production line that integrates materials, crushing, and conveying process equipment. There is no site infrastructure requirement for split components, which reduces the construction time consumption. The space layout of the unit is reasonable and compact, and it occupies a small area.
Configuration
The mobile crushing station has a variety of configurations. Customers can choose the configuration according to their needs. According to different crushing process requirements, they can form a "first crush and then screen" or a "first screen and then crush" process. Crushing and screening can also be used separately. The crushing station can be combined into a two-stage crushing and screening system for coarse and fine crushing according to actual needs, or a three-stage crushing and screening system for coarse, medium and fine crushing.
Transportation cost
The mobile crushing station can process materials on site without having to move the materials away from the site for processing, reducing the transportation cost of materials.