VSI sand making machine is an important equipment for producing good-quality building sand and gravel aggregates. It can grind various rock sand raw materials such as sandstone, quartz stone river pebble, basalt, limestone, etc. to the particle size required by users, then the advantages of VSI sand making machine What are they? It is summarized as follows: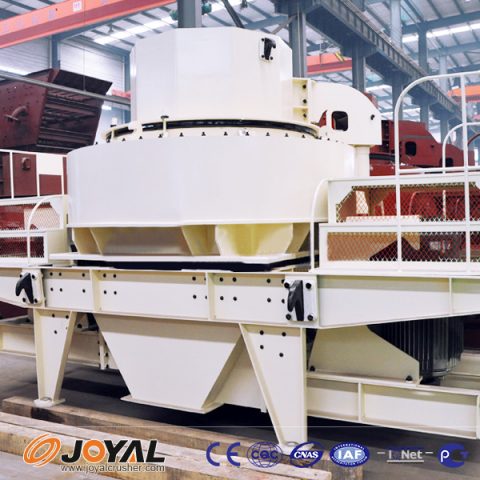 Strong production capacity, after technical improvement, the output of VSI sand making machine is 30% higher than that of traditional sand making machine; it can process about 40-500 tons of material per hour, at the same power and in the same time as the traditional sand making machine Compared with it, the output has increased by 30% and the output is stable;
The product has a uniform particle size and good particle shape. The finished aggregate of the VSI sand making machine is mostly cubic, the needle-shaped source content is extremely low, and the fineness modulus is adjustable. , Railways, bridges and other fields;
The design of the VSSI sand making machine is reasonable, which reduces the direct contact between the material and the wearing parts, thereby reducing the wearing of the wearing parts, and to a certain extent, reducing the greater the water content of the material, the less conducive to the impact of crushing;
The VSI sand making machine is more environmentally friendly. The internal design of the airflow self-circulation device reduces the external discharge of dust by reducing the amount of external exhaust air, thereby making it more friendly to the surrounding environment;
As a new generation of sand making machine, VSI sand making machine has complete models and large output range, which can fully meet the needs of users. The commonly used models are 7611, 8518, 9526, 1140, 1145, 1150. Online consultation.