Sand making machine is a sand gravel production line dedicated to the fine crushing of ore processing machinery and equipment, common sand making machinery and equipment are vsi sand making machine, pcl sand making machine and third-generation sand making machine, sand making Machine is used for sand production is very critical processing machinery.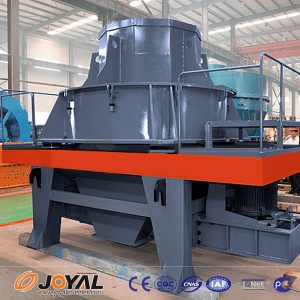 Sand making machine is used for the fine sand making of the ore, so the sand making machine will cause very serious wear after prolonged use. In order to ensure the safe operation of the sand making machine, reduce the abrasion of the sand making equipment and improve the efficiency, Extend the service life, sand making machine needs regular lubrication.
Sand making process in the sand not only with the hard material between the friction, but also with other parts of the equipment have friction, when the lubricant flows to the friction part, it will be adhered to the friction surface to form a layer of film, Reduce the friction between the friction parts.
Sand making machine need to choose good adaptability, good thermal stability and good rust and corrosion resistance of the lubricating oil. The quality of this lubricant is better, the help of the sand making machine is very big.