There are many types of rocks, such as limestone, limestone, granite, basalt, river pebbles, and pebbles. These rocks can be used as building materials after being crushed, and are widely used in railway, highway, hydropower, bridge and other engineering projects. Different crusher equipment is required for different rocks.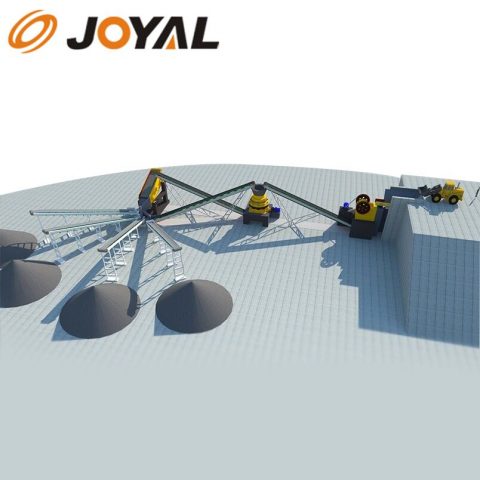 Limestone
Limestone, also called limestone or blue stone, is the most broken material in the mining equipment industry. Its main component is calcite. Most of the limestone crushing is used in the production of cement. After mining, the particle size is larger and the hardness is higher. The impact crusher mainly relies on the impact energy to complete the crushing material operation. During operation, the motor drives the rotor to rotate at high speed in the crushing chamber. The material is fed into the machine from the upper feed port, and is crushed by the impact, impact, shearing and grinding action of the high-speed moving hammer, which can reach the ideal strength of cement production raw materials.
2, granite
Granite is a kind of igneous rock formed by the condensation of magma below the surface. The main components are feldspar and quartz. Due to its high hardness and wear resistance, it is used as the first choice for high-end architectural decoration works, hall floors, and open-air carving. It can be broken by a jaw crusher and broken by a cone crusher. According to the requirements, it is also possible to increase the counter-attack or fine break as a three-break.
3, cobblestone crushing equipment
Pebbles are an accessory product for the mining of yellow sand, named for its resemblance to pebbles. The hardness of pebbles is higher, and the silicon content is the highest. The pebbles are relatively rich in resources and low in cost. In today's increasingly scarce natural sand, cobblestone artificial sand making has become a new trend. According to the characteristics of pebbles, after considering the investment cost and production cost of the crushing project, a reasonable crushing process was developed, and the jaw crusher + cone crusher + sand making machine was used to produce artificial sand.