Due to the economic development, the machinery industry has made great progress, and at the same time, the progress and development of society has also made great breakthroughs in China's science and technology. The advancement of science and technology and the development of the economy have had a great impact on the progress of the machinery industry. The development of science and technology is most evident in the mining machinery industry. In recent years, the mining machinery industry has developed rapidly.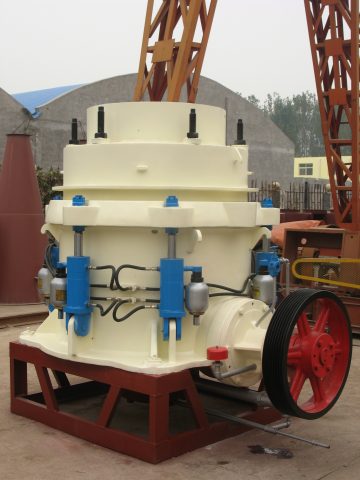 The improvement of the crusher industry is due to the impact of China's economic development. In order to meet the needs of the market, Joyal constantly explores new technologies, rationally configures the crusher equipment, creates greater profits for users, and meets the needs of users. The direction of Zhuoya's efforts. The progress and development of China's science and technology has promoted the progress of the industry, and has enabled Joyal to develop some new energy-saving and environmental protection equipment. Joyal's cone crusher, hammer crusher, jaw crusher and other equipment have been recognized in the market. The cone crusher is a kind of advanced technology in the industry. The equipment is not only advanced in technology, but also has good structural performance, and its performance in various industries is also very good. The cone crusher has been widely used in the mining machinery industry. One of the most influential equipment in the mining industry is the cone crusher. After years of progress and development, the equipment has made great progress in technology. The advancement of cone crusher technology has opened the market for the development of the crusher industry.
Cone crushers can be divided into several categories: spring cone crusher, hydraulic cone crusher compound cone crusher and high-efficiency cone crusher. If the model is subdivided, it can be divided into ordinary PY cone crusher and HCC cone Crusher, ZYC cone crusher, standard hydraulic cone crusher, single cylinder hydraulic cone crusher, multi-cylinder hydraulic cone crusher and many other models.