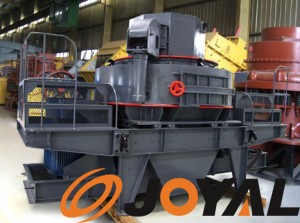 Recently, in order to accelerate railway construction, maintaining steady economic growth, the Ministry of railways in 2012 according to the deployment and requirements of the State Council of railway infrastructure investment plans have been adjusted from planned 411.3 billion increased to 448.3 billion yuan, an increase of 37 billion yuan.
Railway construction in China has been included in the national development plan projects. More railway construction is being carried out in various locations. Investment in railway construction on sand industry role in boosting is not small. Mining machinery in recent years broken crusher for sand stone in the construction of production has been accepted, due to the shortage of natural sand, artificial aggregate production in a large range of use, precisely because of the use of advanced equipment crusher, sand maker, which makes the performance of artificial sand to par with natural sand, even the performance of natural sand.
Railway construction and require a large amount of sand stone and concrete aggregate. Infrastructure development, sand making machine creates big requirements but also to the entire sand making machine industry has brought the blood big update. Sand making machine replacement is inevitable, this is an opportunity for development of sand making machine. But it also gave us a ring the alarm bell, sand technology, mechanical using an increase in life expectancy, imminent. Increase in market demand, crushing equipment upgrades, bring sand export markets increased investment opportunities and sand making machinery enterprises of diversified investment opportunities.