Ore crushing machine is not the lack of equipment in the gravel production line. In the ore crusher machinery, the jaw crusher is the most widely used.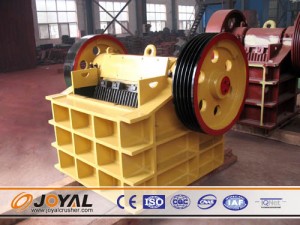 Jaw crusher is a relatively large application of ore crusher crushing machinery and equipment, jaw crusher crushing machine than the simple structure is simple and easy to operate in China's urban construction and urban infrastructure has a great contribution to the improvement, Here Shanghai joyal mining machinery talk about what is very important part of the jaw crusher.
Jaw crusher is a large mining machinery equipment, jaw crusher components are very much, here joyal simple and we talk about the composition of the jaw crusher parts are what.
Jaw crusher composed of many parts. The jaw crusher key components include flywheel; rack; jaw crusher jaw plate and side guards; transmission parts and lubrication devices.