Impact crusher is mainly used for metal materials, chemicals, building materials, hydropower and other materials that often need to be relocated, especially for highways, railways, and hydropower projects. Different from the requirements of finished materials, various configuration forms are adopted. The most prominent advantage of the impact crusher is that it can achieve a good crushing effect when it is used to crush any type of ore in a wide range of applications. The high efficiency and low investment are particularly noticeable, so that it can be used in mines, Different industries such as metallurgy and mining have become the preferred crushing equipment. How to maintain during operation?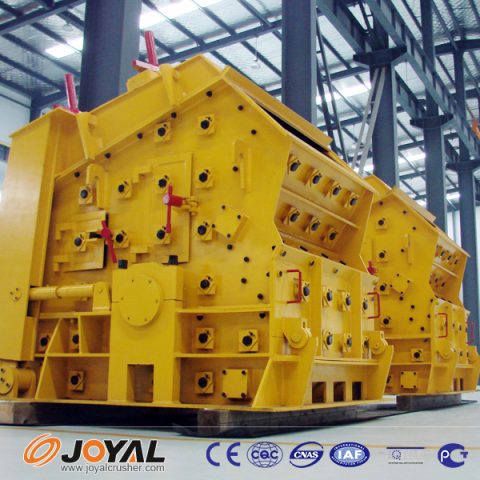 Before the impact crusher runs, a comprehensive inspection of the machine is required. The inspection contents include the equipment motor, the fastening of the fixed parts, the belt drive, and the bearing seal. The situation of electrical switches. The main parts of the machine, such as hammers, impact liners and liners, must be inspected weekly for wear. In the process of inspection, if the parts are found to be worn out, they should be replaced in time.
Frequent attention and timely lubrication of the friction surface can effectively extend the service life of the equipment. The lubricating oil used for lubrication should be determined according to the location where the machine is used and the temperature.
During the work process, it is necessary to adjust the relevant components regularly, and adjust the gap between the rotor and the impact liner regularly, which can effectively control the size of the discharge granularity and provide users with qualified materials. In addition, the adjustment between the bottom of the inlet and the gap between the hammers should be done regularly. When adjusting it,
Remove the square steel on both sides of the rack, then pull out the square steel, rotate it and then turn it back in.
Regularly check the wear of the internal parts of the crusher after use. When the hammer of the impact crusher is worn to a certain extent, it should be adjusted or replaced to avoid damage to the fasteners and other components.
The maintenance of the impact crusher is indispensable for the maintenance of the crusher, and timely repair of minor faults can reduce the replacement rate of parts. The repair work of the impact crusher includes minor repair, medium repair and overhaul, and it should be repaired according to specific conditions during the specific operation.