Basalt is an important industrial raw material. With the acceleration of highway, railway and airport construction, the demand for basalt is gradually increasing. The basalt sand production line has won more and more users with its reasonable structure, strong production capacity and low maintenance. How to configure the sand production line for basalt mine?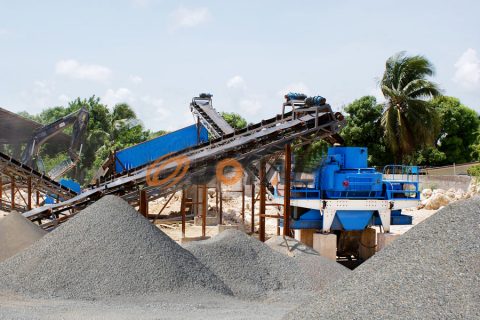 Primary crushing-coarse crushing
Basalt needs to be crushed for the first time due to its different shapes and sizes. At this time, the jaw crusher is used because of its large crushing rate and strong crushing ability. The jaw crusher has a good production effect and can meet the production requirements of users.
Secondary crushing-fine crushing
Basalt needs to be finely crushed again after coarse crushing. The equipment needed is a cone crusher. The finely crushed basalt material has a smaller particle size. Cone crusher has strong crushing ability and operating efficiency, and is a common equipment for fine crushing.
The third stage of crushing-sand making
Some functional crushing equipment is used, among which basalt sand making machines are commonly used. The basalt sand making machine can crush and reshape basalt, and the basalt material processed by sand making has better particle shape and uniform crushing particle size.