The Jaw 46 crusher is also a PE400x600 jaw crusher, which is small in size and large in crushing ratio. So, how heavy is the Jaw 46 crusher? Can you break the stones?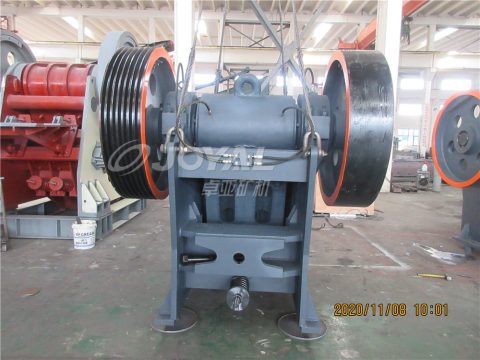 The feeding size of the Jaw type 46 stone crusher is 400×600 mm, with a 6P 30KW motor, and a total weight of 7t. It can crush lime, quartz sand, aluminum slag, iron ore, coke, coal gangue, raw coal, gypsum, slag, and fly ash. Crushing equipment for various ore materials
During the operation of the Jaw-type 46 stone crusher, the motor drives the movable jaw to move up and down through the belt pulley, and crushes the stones into shapes by means of squeezing and grinding. The Jaw-type 46 stone crusher occupies a deep "V" machine cavity. Cavity mouth, add the feeding amount of processing raw materials, improve production efficiency, and its production capacity is 16-60 tons/hour.