Introduction of pex fine jaw crusher
Applicable materials: marble, pebbles, river pebbles, river rocks, granite, iron ore, calcite, construction waste, concrete aggregates and other materials. Application areas: highways, high-speed railways, high-rise buildings, municipal administration, hydropower dam construction, concrete mixing plants, sand and gravel yards, etc.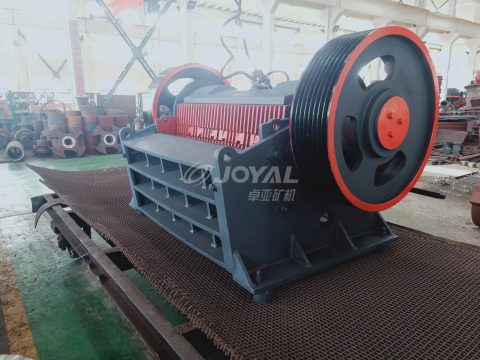 Structural principle: After the raw materials are fed into the feed port of the crusher through feeding equipment (such as belt conveyors, plate feeders), they enter the crushing chamber, and the large pieces of materials are immediately crushed, and the crushed materials fly up to the counterattack plate at high speed for a second time Collision and crushing, rebounding materials and subsequent flying materials collide and crush each other; the materials are crushed in one cavity and then enter the second cavity for repeated crushing, and are filtered and crushed by the unloading grate. The materials that meet the requirements are discharged from the grate gap, and the coarser materials return to the first cavity. Re-broken.