Double-roll crusher is abbreviated as double-roll crusher, also called double-roll sand making machine and double-roll crusher. It is a kind of crushing equipment that has entered the market for a long time. After countless upgrades and transformations, this equipment has a simple structure and There is little crushing phenomenon, and the tooth shape, size and arrangement on the roller surface can be changed with the nature of the material.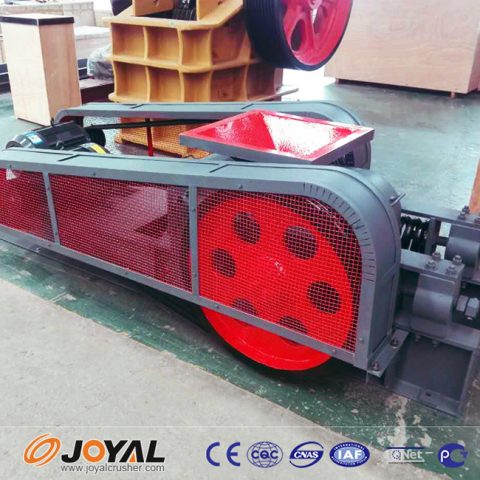 The specifications and models of the double-roller crusher can crush medium-hard and soft ores. For example, in a sulfuric acid plant, a roller crusher is usually used to crush the pyrite ore once, so that the diameter reaches 20~30mm, and then enter the double The roller crusher performs secondary crushing to make the ore diameter less than 5mm.
The double-roller crusher produced by Shanghai Joyal Mining Machinery can be used to finely crush various high and medium hardness ores and rocks in the industrial sectors such as mineral processing, chemical industry, cement, refractory materials, abrasives, and building materials, especially in the building materials industry. It is more suitable for the production of guamite and mung bean paste in China.