There are dozens of crushers commonly found in the mining machinery market, such as the E-type crusher, the impact crusher, the cone crusher, the hammer crusher, the mobile crusher, etc. What is the difference between the performance and use of the stone crusher? Probably the user is not very clear, it brings a lot of confusion when buying. If users can have a certain understanding of these large-scale large stone crushers, I believe that when selecting equipment, it will be more targeted and more in accordance with.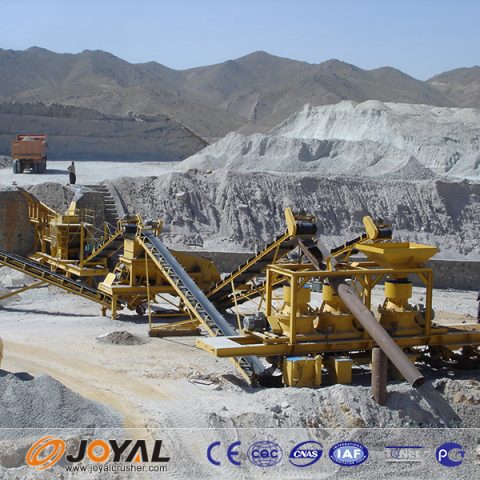 The jaw crusher has simple structure, easy to use and maintain, stable performance, low operating cost, large crushing ratio and uniform product size. It is widely used in mining, metallurgy, building materials, road, railway, water conservancy and chemical industries.
Impact crushers are another common crusher equipment in the gravel process and are used primarily in primary or secondary crushing processes. Widely used in various ores, cement, refractory materials, aluminum soil clinker, silicon carbide, glass raw materials, mechanical construction sand, building aggregates, artificial sand and various metallurgical slag fine and coarse grinding operations, especially for silicon carbide High-hardness, extra-hard and abrasion-resistant materials such as silicon carbide, sintered bauxite, and beautiful sand are more effective than other types of crushers.
The cone crusher is used as a fine stone crushing machine for use in secondary or tertiary crushing processes. Mainly used in metal and non-metal mines, cement plants, sand and stone metallurgy and other industries.
Hammer crusher is suitable for crushing various medium hardness and brittle materials, such as limestone, coal, salt, white Asia, gypsum, alum, brick, tile, coal gangue and so on.
The mobile crusher is a very convenient stone crusher equipment, coagulation crushing equipment, belt conveyor and vibrating screen, so its crushing and screening process can be completed in this machine.
Through these simple understandings of the mechanism of the stone crusher, and then according to the nature of the broken materials and actual needs, it is easy to choose the right crusher equipment suitable for your work.