The impact crusher is a common equipment used in stone production lines. It uses the principle of high-speed impact to realize rock crushing. It is trusted by customers for its simple and convenient operation and fluidity. The most outstanding advantage of the impact crusher lies in its wide range of applications. It can handle good crushing effect when crushing any type of ore, and high efficiency and low investment are particularly noticeable. After it appears, the whole industry dumps it for a while, because its emergence makes the development of this industry A new step, it is a very representative equipment, it should be said that the emergence of the impact crusher represents the development of the crusher industry has a new start. So what do we say about the advantages of impact crusher?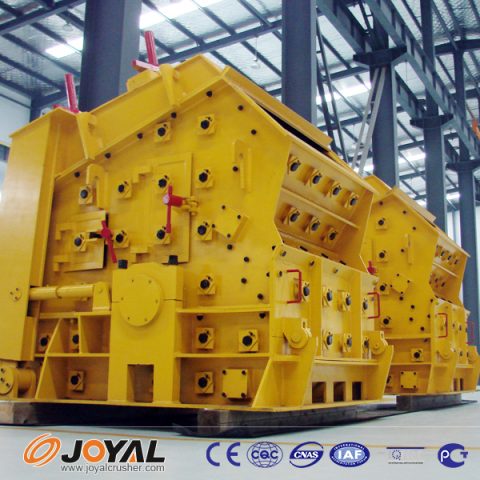 The gap between the counterattack plate and the plate hammer can be easily adjusted, and the particle size of the discharge is effectively controlled, and the particle shape is good.
2.The ore is broken along the joint surface, so the power consumption is low and the efficiency is high.
3, high chrome plate hammer, impact resistance, wear resistance, impact force.
Simple structure, small size, light weight, large production capacity and low production cost. The feed port is large, the crushing chamber is high, and the material hardness is high.
5, no key connection, easy maintenance, economical and reliable.
Full crushing function, high productivity, small wear and tear, and high comprehensive efficiency.
7, the crushing ratio is large, up to 40, so it can simplify the crushing process, can make the three-stage crushing into two sections or a section of crushing, reducing the equipment cost of the ore dressing plant.