Cone crusher is suitable for mining, building materials, metallurgy and other industries. It can carry out medium and fine crushing operations on medium and medium hardness materials such as iron ore, copper ore, granite, basalt, quartzite, cobblestone, marble and limestone. The utility model has the advantages of reasonable structure, reliable performance and stable operation; large crushing ratio, high output and low energy consumption; reliable sealing, effectively extending the replacement period of the lubricating oil and the service life of the components; hydraulic clearing chamber, convenient and simple operation; the whole machine is adjusted by the hydraulic system The operation is faster and more labor-saving; the composite cavity type is adopted, and the cube yield is high.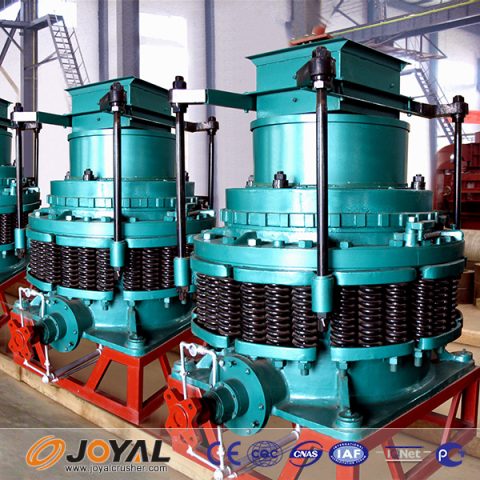 The cone crusher has different specifications, models and structures, and has different performance, production efficiency and capacity. For example, the rock is broken and the purpose of use is different. There are also differences in the choice of the specific specifications of the machine. The appropriate cone crusher should be selected according to the specific analysis of specific working conditions, so as to achieve long-term stable operation and reduce production investment costs.
The cone crusher is a device developed by Shanghai Joyal in a step-by-step effort. It has many different models and has invested its own strength in the harmonious development of the city. It has won praises from many customers and will become yours.