According to the coal processing, we divide coal crusher into three types as follows.
1. Primary coal crusher: Coal jaw crusher, coal impact crusher, coal hammer crusher (coal hammer mill)
Coal jaw crusher, is used for crushing and broking big or large coal in the first step of coal crushing plant applied most widely in coal crushing industry. With its unique advantages, coal hammer crusher is favor of our customers. Coal hammer crusher is developed from hammer crusher that is suitable for mid-hard and light erosive materials, whose pressure resistance strength is no more than 100Mpa and humidity lower than 15%, such as coal, salt, chalk, gypsum, blocks, limestone, etc.
2. Secondary coal crusher: Coal cone crusher
Coal cone crusher from Joyal includes Simmons cone crusher, hydraulic cone crusher, HCS cone crusher and so on. Besides this, with high-efficiency and hydraulic pressure, cone crusher designed by crusher manufacturer Joyal was widely used in mining, concrete factory, sandstone making, etc.
3. Tertiary coal crusher: Coal mobile crusher, if you want to know more about this crusher, and then click coal mobile crusher.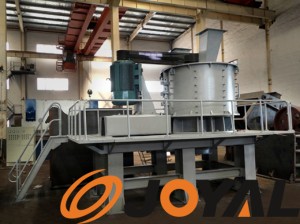 In the coal crushing plant, coal crusher can resize the coal stone so that it can be easily handled and processed. Joyal coal crusher is acknowledged in its field since long time and gives smooth running resulting power economy and higher efficiency. For the Mosh hardness of coal is usually under 5, the miners can use jaw crusher, JC jaw crusher, hammer crusher, impact crusher, and hydraulic impact crusher etc. to handle it. After the coal has been crushed by coal crusher, we need vibrating screen to grade the coal by size and then transport the coal via belt conveyor. In this process, dewatering screen is optional to remove water from the product. More about working details about coal crushing plant.