Coal crusher and Coal separator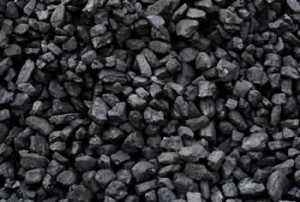 After coal is mined, it is transported to the storage. Before it is used, we usually crush it into particle using coal crusher. There are several types of coal crusher.
Jaw crusher for coal is used in primary crushing process. It is also the very common coa crusher. Impact crusher and cone crusher is usually used as secondary and Tertiary coal crusher. Now, some coal mine use portable coal crusher for crushing, it is convenient, high efficient.
Coal Mill and Coal Classifier
In heat power station, gashouse and coal methane making, coal is usually grinded into powder. Coal mills are applied to the drying and grinding of coal. Through the wind force, the finished products are directly put into dynamic coal mill separator. The equipment is mainly compromised of feeding device, main bearing, rotary part, discharge device, driving device and lubrication system. All large size air-swept coal mills are equipped with drying room which can make the moisture content of dried coal reach 8-10%.
The ball mills use unique integrative partition plate and discharge grate plate to balance the levels of materials in each chamber, increasing the grinding efficiency. Besides, a new type lining is used to adjust the rotary speed while the optimized gear design is applied to prolong the lifetime of gear. The bearing shells are processed by hydrostatic lubrication of high-pressure dilute petrol station, so it becomes more stable in operation.